Controversial Nollywood actor, Yul Edochie's daughter, Danielle, has shared her thoughts on love, relationships, and starting a family.
In a video she shared on her TikTok handle, Danielle, the teenage daughter of Nollywood star Yul, is of the opinion that people hurt themselves in relationships regardless of gender.
Danielle, who in the video shared could be seen dancing energetically to Brick and Lace's "Love is Wicked," said it would be better if people could start a family by themselves.
"Just a reminder that men will show you shege, women will show you shege, the ones in between will show you shege so just book a flight to neptune and start a family there all by yourself." She wrote.
See her post below,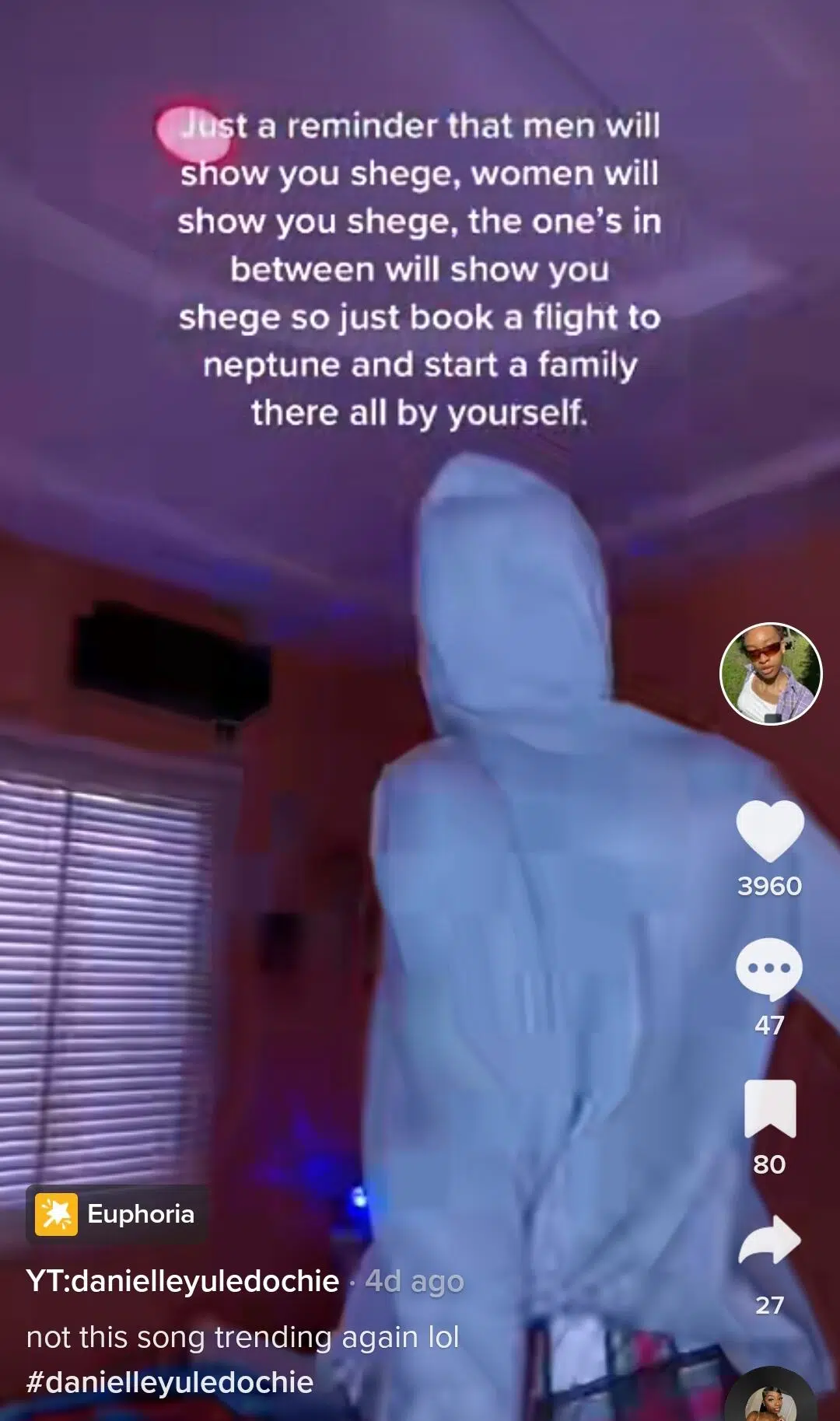 This comes after Danielle's mother, May, once again expressed her disapproval of her husband's second marriage to colleague, Judy Austin.
The mother of four, in a lengthy Instagram post on Saturday afternoon, days after her husband, Yul, embraced her in public during her birthday celebration, reiterated her stand on polygamy.
According to her, while polygamy is a life choice, she would not be numbered as a wife or cajoled to accept the practice as it doesn't align with her values and faith.
May, in the quite touching piece, recounted how she had had a stable and loving home prior to the unprecedented events regarding her marriage.